Based in Sidmouth, Devon. Professor Bumble has been entertaining children for over 20 years. Here are some...

Recent Facebook Reviews..
We hired Professor Bumble for our daughter's birthday party and have to say he was absolutely brilliant, very funny and great interacting with the kids. All the parents laughed and his magical skills were impressive. Highly recommended!
Nils Mueller. 29th December 2018.

We hired professor Bumble for my daughters 4th birthday party.... from the very beginning of contact he has been fab! Quick responses and very helpful with questions... and then the party! He was great... the kids loved him , the adults loved him; very funny, engaging, kind and something for all.... everyone couldn't stop taking about him after he finished. I would absolutely hire Mr Bumble again. Thank you for making my child's party great xX
Georgina Mueller. 30th December 2018.

Highly recommend! We have seen Professor Bumble at a few parties and he always has the children captivated. They love to be included in the performance and he's very entertaining (for both the adults and children). Thank you so much for giving our daughter a brilliant 5th birthday party!
Charli Lee. 18th November 2018.

Absolutely brilliant .... kept 50 children thoroughly entertained for 2 hours and adults alike.. laughter all round constantly... would highly recommend to everyone . Thank you for making my little boys birthday so special.
Daisy Mitchell. 16th September 2018.

We had the pleasure of professor bumble at my son's party today , he is brilliant. Makes the children and adults laugh and keeps them all entertained Highly reccommend xx
Tasha Court. 5th November 2017.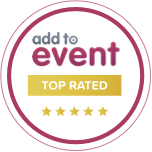 Recent Add To Event Reviews..
Click the button on the left to see more


From start to finish the service Professor Bumble delivers is 5*. Communication leading up to the party was great. He arrived on time, was friendly and professional. The whole party was a great success, he kept all the children......and adults too!! Entertained, involved and captured by his energy, humour and love for what he does. Everyone had a fantastic time.
Lisa D. 2nd March 2019.

We were very impressed with Professor Bumble, the children were fully engaged for the whole hour and the adults enjoyed it too. We would highly recommend him for all parties and events and are looking forward to having him back for our next party. Thank you!
Olivia S. 1st September 2018.

Thank you so much , absolutely brilliant party all the kids ( and parents ) loved the show and had lots of fun with plenty of smiles and laughs . So many parents said what a great party it was ..... getting that many kids to sit and get involved in the show and all listen ... amazing ! Thank you
Tamsin P. 21st October 2018.

Professor bumble entertained a large group of kids at our wedding and they will not stop talking about how much they enjoyed it!!! He had the kids laughing their heads off and joining in with all his tricks. It was the highlight of their day. Thank you so much!
Alex L. 25th July 2018.




CLICK HERE
Children's Birthday Parties
for details of party packages.
I can provide a variety of entertainment including..
Shows, Juggling, Magic, Party Games, Balloon Animals, Puppets, Circus Workshops, Stilt Walking and Clowning.

At a Number of Events including..

Exhitions
Shop Promotions
(click the blue writing for more information)