Based in Sidmouth, Devon. Professor Bumble has been entertaining children for over 20 years. Here are some...

Recent Reviews..
Children's Party Bridgewater.
Wonderful entertainer! Professor Bumble was an excellent entertainer, and kept all the children entertained for the whole party! I definitely recommend booking him for a hassle free party. My boy is turning 5, and loved it, Prof Bumble involved him a lot. He keeps telling me different bits he remembers from his party! Great value too. 5 Stars

Siobhan O, 21st Jul 2019 (Add To Event)
.
Birthday Party Newton Abbot.
Brilliant entertainer! Professor Bumble visited us for my daughters 4th birthday party and he was absolutely brilliant; had everyone laughing from ages 2-60ish! He stayed for just over 2 hours and children were saying how brilliant and funny he was. I would highly recommend and will be booking again in the future! 5 Stars

Victoria S, 20th Jul 2019 (Add To Event)
Best entertainer I have ever seen...my daughter had the best day of her life today at her 5th Birthday Party! Thank you!
Amanda Merchant. 2nd January 2018.

Brilliant brilliant Professor Bumble. Having seen numerous entertainers at various children's parties over the last few years, prof Bumble is still my absolute favourite and provided my daughter with brilliant entertainment for her 4th birthday....and the parents loved it too.
Georgina Grimes. 12th February 2016.

Amazing, always keeps the kids fully entertained throughout, highly recommended. I had him now 2 years in a row and he has done a amazing job both times. xxxx
Louise Weddell. 5th February 2016.

We had the pleasure of professor bumble at my son's party today, he is brilliant. Makes the children and adults laugh and keeps them all entertained Highly reccommend xx
Tasha Court. 5th November 2017.

Thank you Professor Bumble for a fantastic party for my 4 year old son. The children absolutely loved the show and so did the parents! Highly recommended.
Susannah Andrew. 11th October 2015.

Absolutely brilliant! My daughter & her friends found you hilarious and the bits of adult humour gets everyone involved! Thank you. Highly recommended!!! X
Lucy Berner. 22nd October 2017.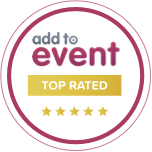 CLICK HERE
Children's Birthday Parties
for details of party packages.
I can provide a variety of entertainment including..
Shows, Juggling, Magic, Party Games, Balloon Animals, Puppets, Circus Workshops, Stilt Walking and Clowning.

At a Number of Events including..

Exhitions
Shop Promotions
(click the blue writing for more information)